The Bougatsa Chronicles
Or, how Peloponnesian girls attempt to make a northern Greek pastry!
On the fateful day of July 26, 2005, I, having been inspired by this recipe, enlisted the assistance of my sister and made a glorious pan of BOUGATSA.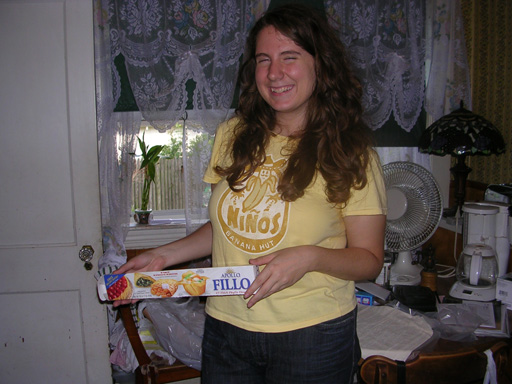 The one indigenously Greek bougatsa ingredient - filo dough!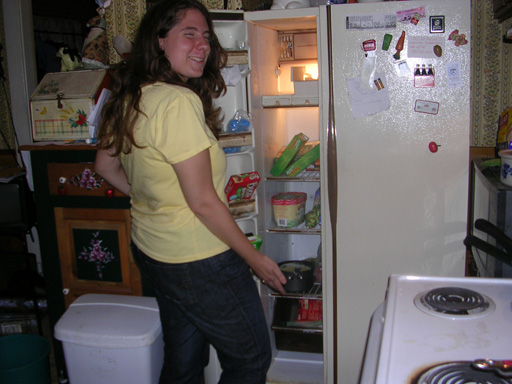 The Alex girls' secret method for speed-cooling the custard mixture - the freezer!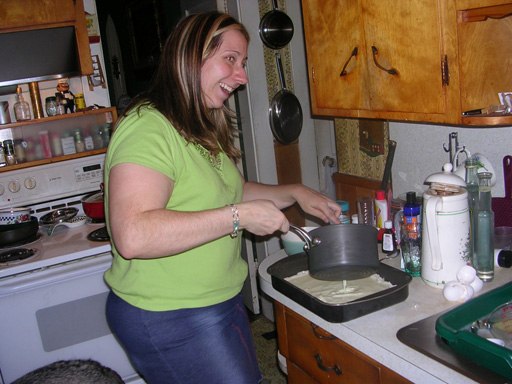 My sister Jennie excitedly - yes, EXCITEDLY!! - pours the custard mixture into the pan.