Katherine V. Alex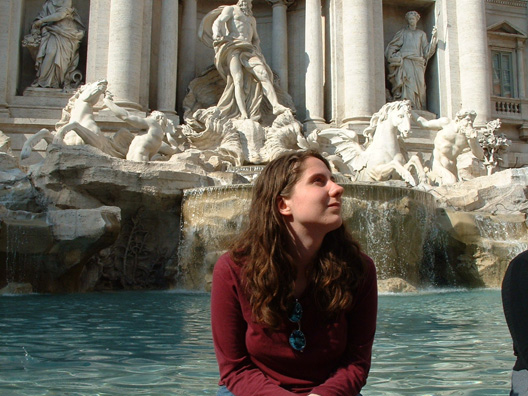 Degrees: MPhil, Medieval Literature, Cambridge, 2004 // BA, English and Classics, Penn, 2001

Dissertation: "Permutacioun of Thynges: Altered Ethnicity and Fabricated or Omitted Genealogy in Troilus and Criseyde"
Dog: Libra, German Shepherd, 3.5
Non-Paying Occupations: Classicist, Medievalist, Crusader for the Sub-Middle Classes
Paying Occupations: English Teacher, Math Teacher, Webmistress, Writer of Notes on Paradise Lost
NEW: The Bougatsa Chronicles!!!!
Casadekatie is continually under construction. Check out my bio and come back soon when more stuff will be up!
E-mail me with randomness at kvalex@english.upenn.edu, or, for the more aquatically inclined, kvalex@seas.upenn.edu.